Delicious hand-crafted chocolates made in Sydney since 1932 – now gluten free and palm oil free.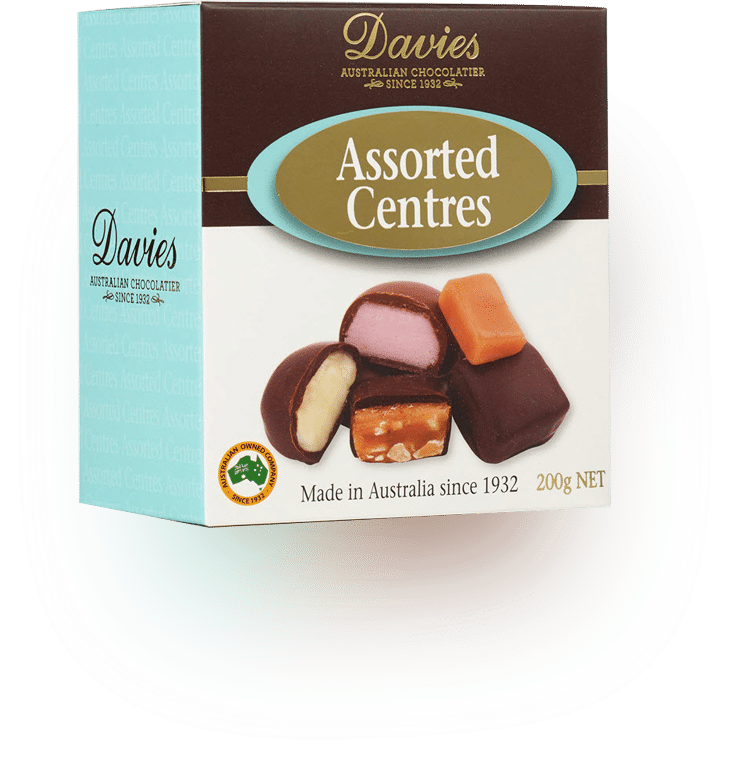 Davies Chocolates was founded by Sidney Davies in 1932. Sidney had a passion for making handmade chocolate from his kitchen in Paddington. In time, he became a master at his craft and developed a loyal customer following. From his efforts, some of Australia's most delicious fondants, hard centres, jellies and gingers coated with the finest chocolate were conceived. Sidney is no longer with us, but his passion for fine handmade chocolates and the original recipes on which the Davies' brand was built endure.
Browse our selection of fine handmade chocolates today. Order online for speedy deliveries right to your door. Enjoy!
Our Handmade


Chocolates Online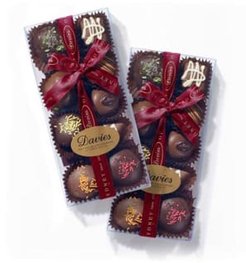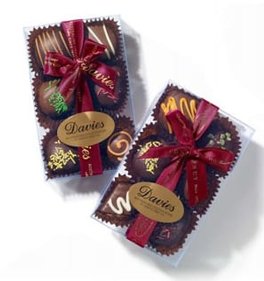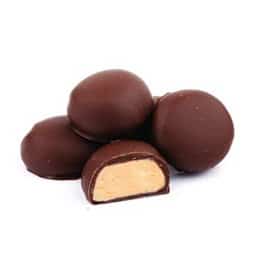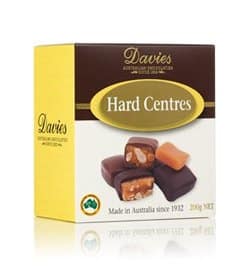 Davies Chocolates –

Handmade Chocolate Sydney
Handmade Chocolate Sydney
Holidays, birthdays, anniversaries… No matter what you're celebrating, you'll find in our gluten free handmade chocolates the perfect gift for any occasion.
Hand-crafted and hand-wrapped, make someone feel special with their favourite Davies chocolate flavour; made with love in Sydney since 1932.
Discover our naturally
gluten free chocolates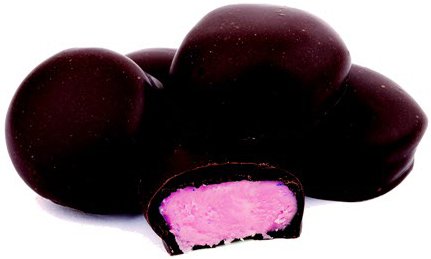 Delicious chocolates in a great variety of flavours, handmade to perfection in…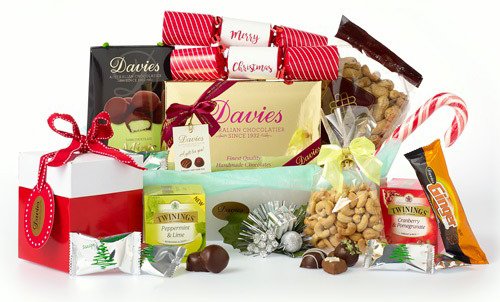 As with all our chocolates, our hampers are handmade with care from our…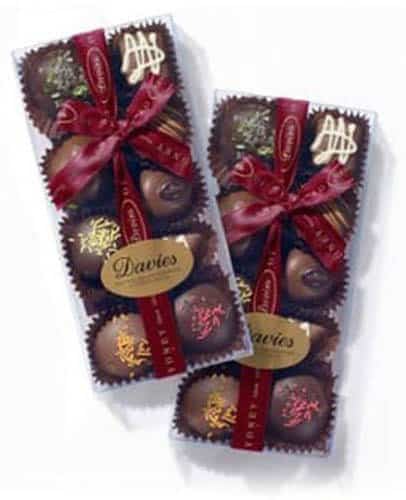 Give a very special and memorable gift to partners, clients and prospects with…
I am from Melbourne and first tasted your delicious chocolates at a small lolly shop at Southern Cross Station in Melbourne City. They carry a range of 3 flavours which my family and I enjoy very much, they are the best chocolates, hands down. I don't travel into the city on a regular basis, but I found your website online and saw the huge range you have available. I recently placed an order with you direct and just wanted to thank you, for not only the fabulous chocolates but also the ordering process was easy, my order was well packed and dispatched promptly. I will definitely be ordering again, thank you for the fast and efficient way you run your business.
Bev Mulvenna
★★★★★
Davies Chocolates are absolutely delicious. We order often and now have family ordering too. Great quality and the creams are my absolute favourite.
Ruth Mapleback
★★★★★
"Hi Julie and Noel Many thanks for the years of providing wonderful chocolates. You supplied myself personally and our business when we had a hotel at Kogarah and a bottle shop at Loftus. I have had the pleasure of dealing with your company since 1984 and have always been treated with wonderful service And great quality of chocolate products. Some of your products we are unable to purchase from other stores because they are unique to your company."
Sue Kelly
★★★★★
Hi Noel, Our delivery arrived today in perfect condition. Can't believe it, especially after arriving in Perth on the 3rd of December and stayed there for 12 days in [an Australian Post] warehouse with high 30's and a 40 degree day. Your packaging is amazing and the icepack was still coolish.
Hubby is very happy as he loves your ginger bars. Thanks for your great service.
Liz from Winthrop WA ★★★★★
Delicious

gluten free chocolates
In recent years, many customers began asking us to cater for chocolate lovers who are gluten intolerant … And for a while, we were unfortunately unable to meet that request. We're happy to say that's changed! All the handmade chocolates sold on our website are gluten free!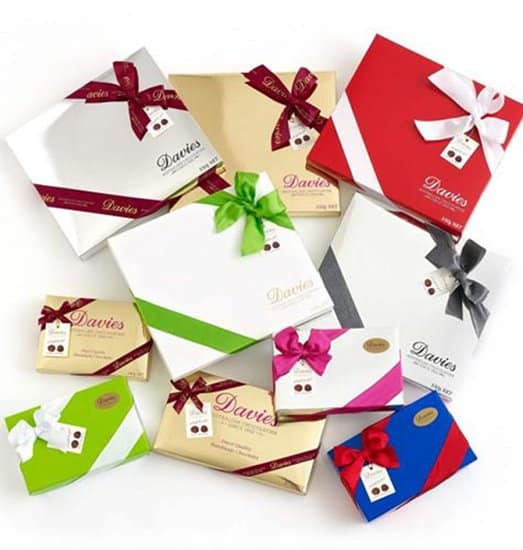 How we made our chocolates gluten free
Traditionally, our handmade chocolate process used flour in dusting (as bakers do when making bread) — we sprinkled wheat flour to keep the newly formed chocolate centres from sticking to the trays.
Through experimentation, we succeeded in doing away with the flour dusting in our recipes, and thus were able to produce delicious, gluten-free chocolates!
Best of all – the same great chocolate taste we've become famous for hasn't changed! Our hand-made chocolates are still faithful to the original recipe… And they're delicious!
Handmade
without palm oil
Our hand-crafted chocolates are also palm oil free! Davies handmade chocolates are made with cocoa powder and cocoa butter, they are NOT MADE with vegetable fat or oil.
All of our chocolate is real chocolate! A few years ago, Davies (like many chocolatiers) was using compound chocolate which contains palm oil. Compound chocolate is popular with chocolate makers as it has a higher melting point and is easier to work with. Unfortunately, it also has some serious environmental consequences which we were keen to address by sourcing sustainable ingredients.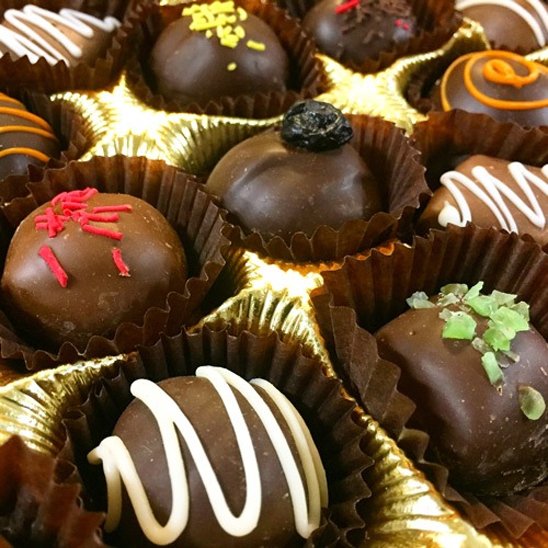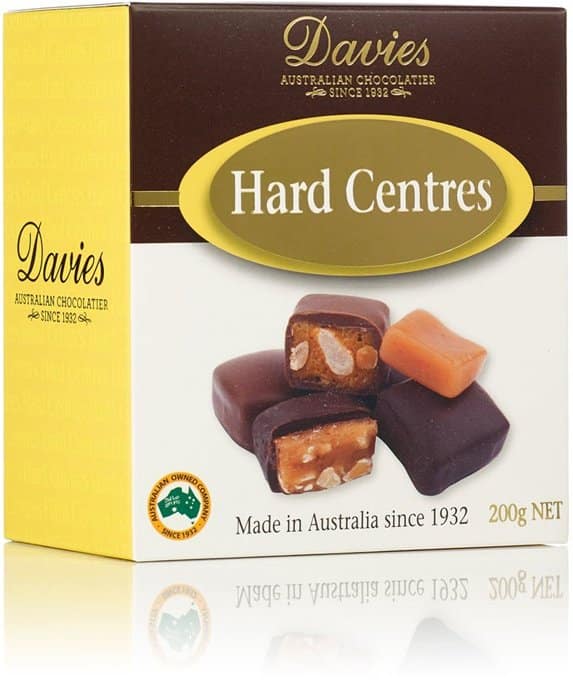 You'll find Davies Chocolates at David Jones' stores and boutique retail outlets around Australia. You can also order online here.
Handmade chocolates delivered to your door across Australia
Browse our online chocolate shop to order your favourite chocolates. There's FREE SHIPPING for any order over $35, so any day is a good day for Davies handmade chocolates – gluten fee, palm oil free… and always delicious!
Beautiful gluten free chocolates in many flavours and textures
Enjoy our flavour packed handcrafted chocolates today with friends, clients and family. Any day is a good day for handmade chocolates from one of Australia's oldest chocolatiers.