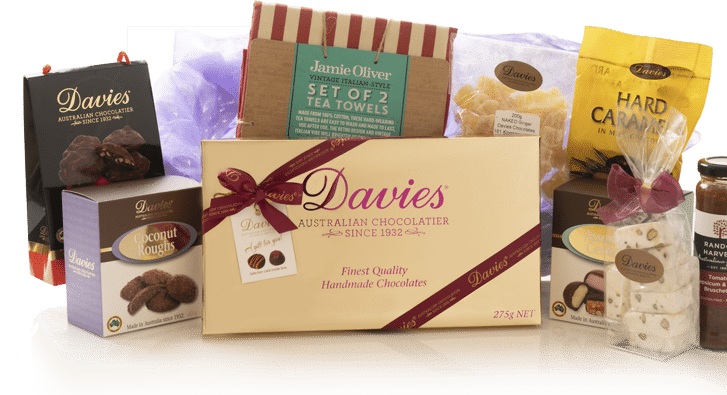 Responding to Dietary Requirements like Gluten Free
In today's world, there are a number of dietary restrictions out there, and we are doing our best to meet the needs of the modern Australian diet. But we have not lost sight of the fact that we're still delivering chocolate – and that means our customers will not tolerate compromise to the taste, texture or quality of their Davies Chocolates. And we don't blame them!
One of the benefits of being a small agile business is that we get to experiement with recipes right in our factory to know exactly how the finished product will turn out, and make adjustments and discoveries along the way.
For example, we have studied our traditional recipes dating back to the 1930s, and found that with some minor tweaks that didn't compromise the end result, we were able to deliver gluten free chocolate with no palm oil for our entire product range! This means our customers can shop confidently at Davies for themselves or their friends and family that may have gluten intolerance.
Conscious consumers can also shop easy with Davies knowing that all our chocolates are sustainably palm oil free and that we are a 100% Australian owned and operated business with 99% of our ingredients sourced locally in Australia (only the odd ingredient not available in Australia is sourced from Europe).
Our study, supplier outreach and experimentation continues with other dietary requirements so stay tuned for future updates in this arena.