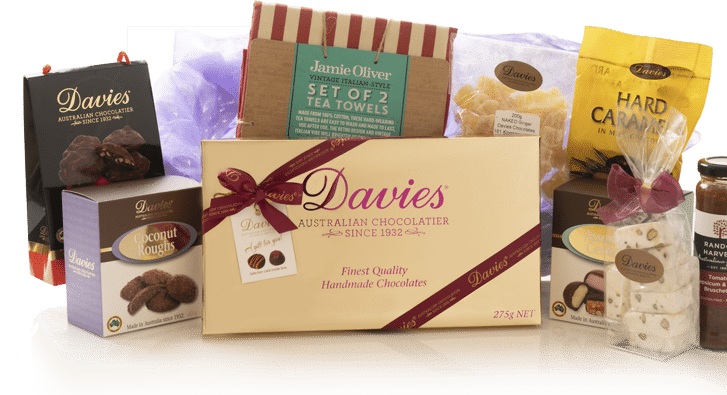 Ingredients:
Melted butter, to grease
1 x 395g can sweetened condensed milk
100g butter, cubed
100g Davies Chocolates Peanut Crunch
255g (1 1/4 cups) brown sugar, firmly packed
2 tablespoons glucose syrup
150g Davies real dark chocolate buttons, finely chopped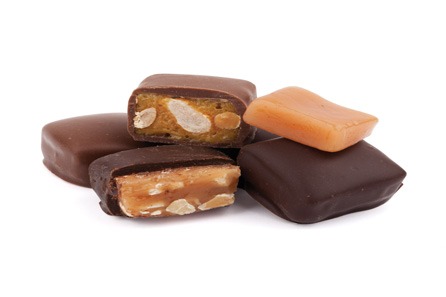 Method:
Brush a 20cm (base measurement) square cake pan with melted butter to lightly grease. Line base and 2 opposite sides with non-stick baking paper, allowing it to overhang.
Combine the condensed milk, butter, sugar and glucose syrup in a medium heavy-based saucepan. Stir over medium-low heat for 3 minutes or until sugar dissolves. Increase heat to medium-high and cook, stirring constantly, for 10-15 minutes or until mixture thickens, turns a caramel colour and leaves the side of pan. Remove from heat.
Add the chocolate and stir until chocolate melts and mixture is smooth. Crush the Davies Peanut Crunch into small pieces using a meat mallet or rolling pin. Add to fudge mixture.
Pour into the prepared pan and smooth the surface. Top with additional Peanut Crunch if desired. Set aside for 1 hour to cool. Cover with plastic wrap and place in the fridge for 1 hour or until firm.
Remove fudge from pan, using the paper to help lift the fudge. Use a sharp knife to cut fudge into 16 equal portions.